We say these gates are the Ultimate Choice because they can be made to resemble traditional wooden gates or ornate steel gates yet they have all the advantages of sustainable, durable aluminium profile.
 Aluminium gates are long lasting, lightweight but strong and stable
Gates available in a wide range of contemporary and traditional designs
Aluminium gates do not succumb to weather corrosion or warping
Aluminium gates do not require repainting or re-varnishing
Gates with wood aspect finishes are truly remarkable
Aluminium gates are available in a wide range of finish and colours
Available in swing or sliding type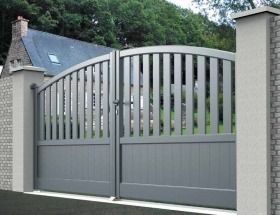 Ornate Gates
Made from fabricated steel
We will reply promptly with a quote for one of our sample gates if you provide us with your site dimensions. We will also quote for any other gate design you wish to provide.
Gates are finished with hot dipped galvanize for further protection
Gates can be painted any colour as per colour brochure
Manually operated or Electronically Operated
Manually operated or Electronically Operated
Gates available in swing type, sliding or uphill
Note on Steel Costs 2021
Steel prices are at record highs and demand is surging, as businesses step up production amid an easing of pandemic restrictions. Across Europe and North America, a shortage of the alloy has choked businesses for the best part of a year now.
In fact, benchmark steel prices have risen by 200% in the US in the 12 months, mainly due to production shutdowns during the pandemic. Europe is facing a similar issue that's only been exacerbated, some say, by EU safeguard quotas on imports of steel introduced in 2019.
Brexit-related delays at ports have also fed into the difficulty although these issues may be abating somewhat now. Overall the cost and supply problems are ultimately falling back on the end user with the price of steel gates increasing sharply.
Electronically Operated Gates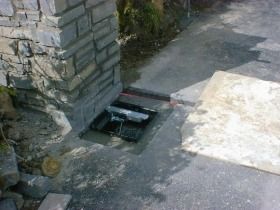 Sub Terrain Oil Bath Operator
Secure All in One Control Panel