"Hello Mary and Hello Seamus,
Usually, I am not in the business of writing this kind of email since I expect a good service for my payment. Having said this let me express my gratitude not only for delivering and installing such a high quality product on my property but also the follow up service is beyond any experience I have with Irish companies. Your gate gave my property the icing on the cake. Thank you for that.
My family is joining me to wishing you both a happy and prosperous New Year and keep up the good work.
Kind regards,
Peter
Ballina
7th January 2023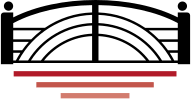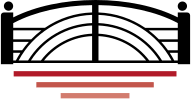 "To Séamus & Mary at Gate Automation Systems (Irl).
Thank you for a very good job done upgrading our car park gate system. The company was excellent, efficient, and professional to deal with. We would have no hesitation to recommend the company."
Franciscan Friary, Merchant Quay
"Séamus did a fantastic job with such great attention to detail and it's great to see someone take pride in their work the way he does.
He also did a load of work outside of his original scope of work and had to remedy a situation with a bad original install of the gate, so we appreciate that.
I will be singing his praises to anyone else that wants gate automation done right! "
Colm Cashin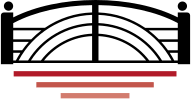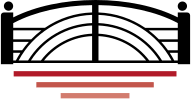 "Gate Automation have supplied and installed in my property an automated gate in aluminium in 2017 and an automated roller garage door in 2021.
The 2017 job required, as part of the installation, an integrated approach of electric and civil work to fit the new gate in the existing background. All problems have been resolved with skill and efficiency.
The equipment supplied is of high quality and had certainly increased the value of the property.
Seriously professional, respect of the agreed timing and high quality equipment are the most relevant factors to highly recommend Gate Automation Systems (Irl)"
Iginio Marson
"We are delighted with our new sliding gate supplied and fitted by Gate Automation Systems (Irl). It offers us great security. The service was professional from start to finish. We have had so many compliments and it really finishes off our home"
Lynda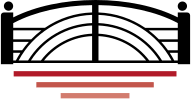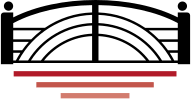 "I can highly recommend Gate Automation Systems ( Irl ). The initial consultation and advice on the best system for my requirements was explained and detailed very clearly. The quotation was received promptly and again clearly detailed with no hidden extras. The work was completed in the time specified both professionally and with regard to safety by the crew. I am 100 % satisfied and very happy with the system installed.
Thank you and well done Gate Automation Systems ( Irl )."
Kind regards,
Maeve Lait.
"We were interested in getting automatic gates installed at our house as we wanted the convenience that they provide but more importantly the security for our family. We wanted the piece of mind to know that the gates were always secure, whenever our daughter was playing outside. After doing our homework, we decided to go with Gate Automation Systems as we had heard great things about the quality of service, the products that they provide and also the helpful advice that we received from them. Our main concern was that we did not want to install a system that was a short term solution (i.e. break after a few years), when we saw that Gate Automation Systems deal mainly with business customers with high usage scenarios, this gave us piece of mind that the system would last for years to come.
Once we agreed on a solution that was within our budget, we did not have to worry about any hidden extra costs. Everything was laid out from the start.
The installation went very smoothly and we were very impressed with the workmanship. Once the job was finished, the site was left spotless and the installation crew did a great job of explaining how to use the system correctly. Finally the billing requested was prompt and the certification for the system was also issued as soon as the work was complete.
As for after-sales support, we were very impressed with the response time when our gates needed a small tweak.
I would have no hesitation in recommending Gate Automation Systems."
Best regards,
Russell Vickers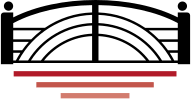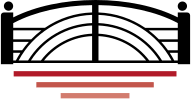 "Hi Seamus
I am happy with the new system and once again Brendan has done a great job. It is just so neat and looks like it was there from the start. I appreciate your immediate attention to my problem and I too hope this system will last for years to come.
It is good to know that I can rely on you to do a quick and professional job should I need ever need assistance in the future"
Best Regards
Anne Marie McMahon
"Many thanks to Séamus and his team for the supply and installation of our new aluminium electric gates. The quality of the workmanship on site was excellent, particularly considering the slope of the ground at our entrance.
Séamus also did a great job of explaining in detail the mechanics of the system and providing prompt follow-up service when needed. We have no hesitation in recommending Gate Auomatation Systems (Irl). "
Michael & Joan Dicker,
Dublin