Swing Gates Sub-Terrain Motors
Selecting and installing a gate automation system on a DIY basis may leave the system performing at way below its optimum level
Suitable for swing gates up to 4m
Self locking electromechanical motors
Reduction unit submerged in oil bath to assure long life
Reliable and strong reduction unit with all mechanical components made of stainless steel
Hot dipped galvanized or stainless steel foundation boxes
Adjustable mechanical stops
Strong and fast indoor and outdoor unlock device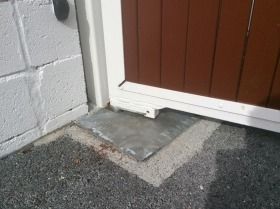 Information on Sub Terrain Motors
Gate Automation Systems (Irl) would like to draw your attention to some basic differences in residential sub terrain motors for automatic gates. The images in this document show the difference between a standard sub terrain motor and the more superior oil bath motor.
What is an oil bath motor?
With the more superior type motor all internal mechanical components (motor and reduction gear) are constructed from high grade stainless steel and are submerged in an oil bath to ensure long life of the system. This oil bath also protects the components from moisture and freezing. Because all the components are submerged, each time the gate drive unit moves it self lubricates the complete system and minimises operation fatigue. These sub terrain motors are built for high performance, durability and longevity.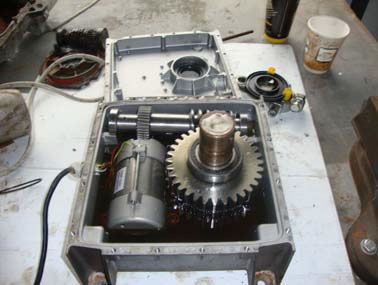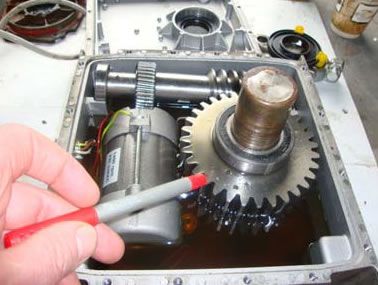 As you can see from the images of the typical standard motor, the internal parts are made of cast iron type material and are lubricated with semi fluid grease. In the short term this grease breaks down and the internal parts run dry causing numerous ongoing problems such as bearings ceasing up, wearing down of drive gear and burning out of the motor. Access to all components in this type of motor is via the underside of the motor. This sits on floor of the foundation box and should rainwater get into the box it will also get into the motor and other components.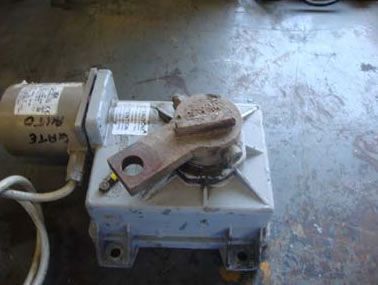 Components submerged in Oil Bath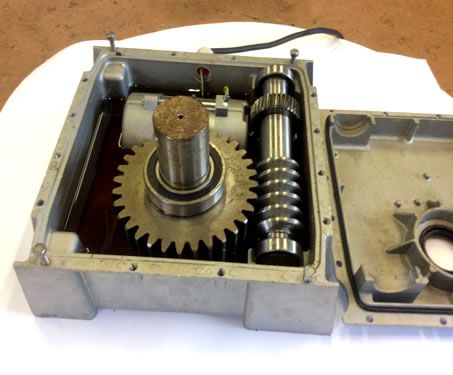 Stainless steel drive wheel, drive shaft and motor
Motor unit showing cover opening from top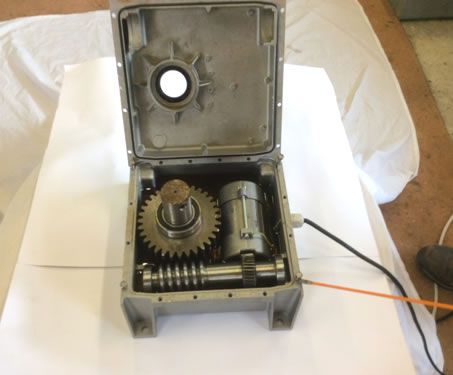 Motor unit within galvanized foundation box